Febuary 9, 2018 | 11:06 AM
R&D recycling centre to push 'zero-waste society'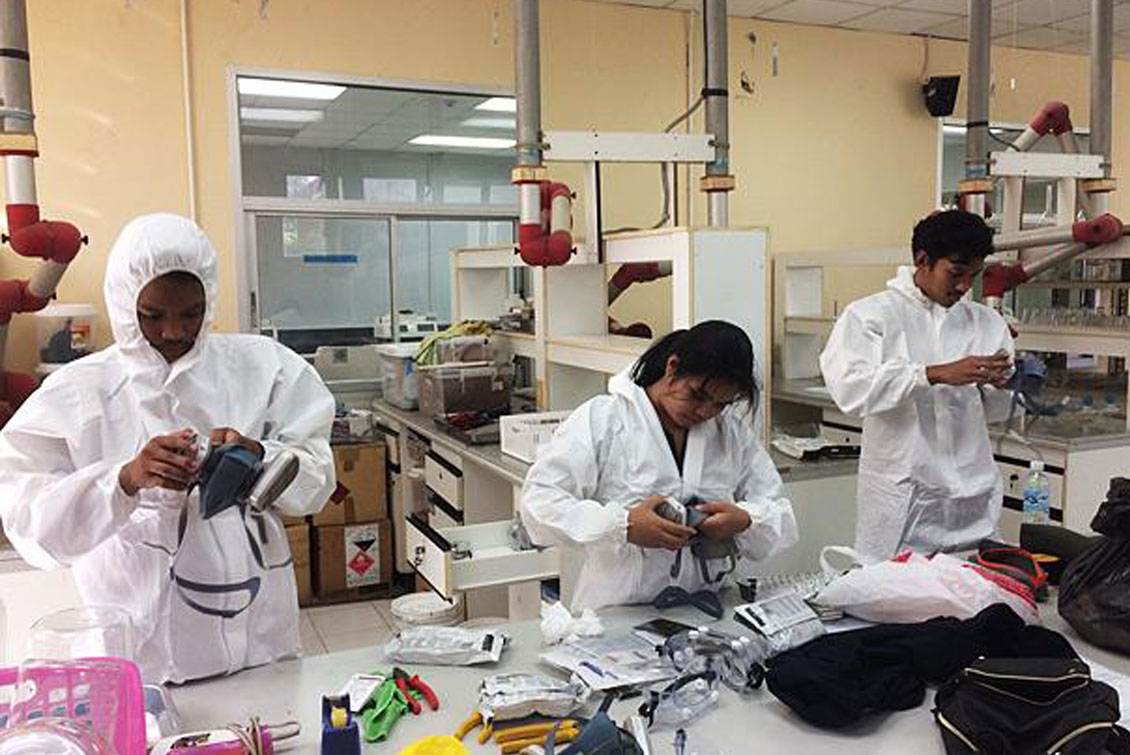 The government seeks to turn Thailand into a 'zero-waste society' by encouraging recycling.
The Industry Ministry plans to launch the country's first R&D centre for recycling technology in August to encourage the industrial sector to adopt innovative schemes and create secondary raw materials for their operations.
The move is part of the government's 20-year digital economy development roadmap, intended to turn Thailand into a "zero-waste society" by encouraging recycling.
Having allocated 96 million baht for its 2016-18 operational budget, the R&D centre, located in Samut Prakan province, will be run by the Department of Primary Industries and Mines (DPIM).
DPIM director-general Wisanu Tabtieng said the centre will provide innovative technology, know-how, training courses and advisory services for industry. Every scheme will be run as a pilot project before entering full-scale development, he said.
"It's the ministry's objective to have the industrial sector take investment in recycling seriously for their operations, either partly or in full, because it enables them to save on costs by creating secondary raw materials," Mr Wisanu said. "It also happens to be better for the environment."
The DPIM is experienced in mineral science and metallurgy, which are fundamental to recycling technology. The department plans to collaborate with the Industrial Works Department to support the digital economy roadmap.
The DPIM expects 200 factories to participate annually in the centre's projects.
Mr Wisanu said the centre first aims to help factories develop recycling systems for internal systems before branching out into commercial services.
Because of the focus on innovative tech for recycling waste into secondary or advanced raw materials, the national R&D recycling centre will specifically target 10 industrial sectors: next-generation cars; smart electronics; affluent, medical and wellness tourism; agriculture and biotechnology; food; robotics for industry; logistics and aviation; biofuels and biochemicals; digital; and medical services.
Mr Wisanu said the S-curve industries are a key component of the Eastern Economic Corridor. The state is seeking funding from global players by offering investment privileges in EEC industrial estates.
He said 50 million tonnes of waste is produced in Thailand annually, evenly split between households and factories. Only 20% of waste generated by households is recycled annually, compared with 70-75% of industrial waste.
-------------------------------------------------
By :
Please credit and share this article with others using this link:https://www.bangkokpost.com/business/news/1409238/rd-recycling-centre-to-push-zero-waste-society. View our policies at http://goo.gl/9HgTd and http://goo.gl/ou6Ip. © Post Publishing PCL. All rights reserved.
---